Tehran Arrhythmia Center is collaborating with the most equipped hospitals in Tehran to provide the best care possible: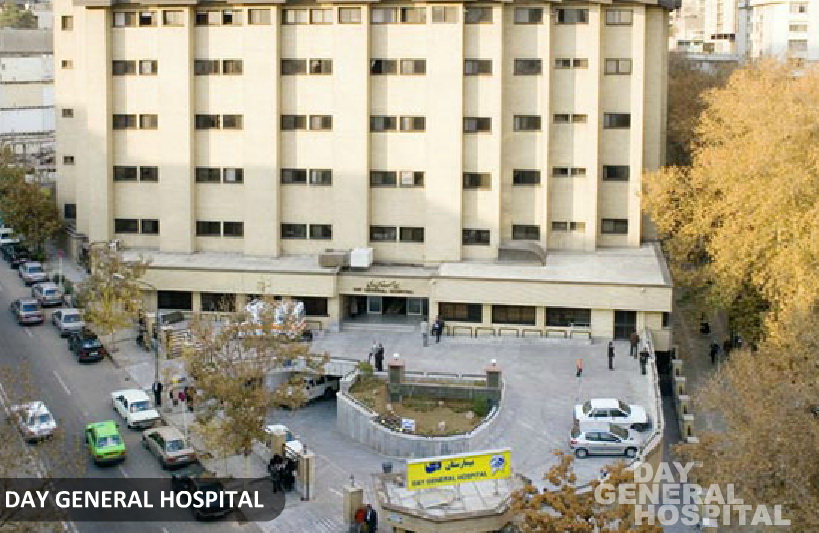 Day General Hospital is a first class hospital at the heart of Tehran. It is well known for its high quality subspecialty cardiac services in both fields of cardiology and cardiac surgery. The hopital has a dedicated Electrophysiology Lab specifically designed for advanced arrhythmia-related procedures. The lab is equipped with two EP recording systems: Bard LabSystem PRO EP Recording System and EP MedSystems.

The lab is also equipped with the latest version of EnSite™ Velocity™ Cardiac Mapping System. This is a 3-D mapping and navigation system designed to help treat more complex arrhythmias including Atrial Fibrillation and Ventricular tachycardia in patients with structural heart diseases.
This is also our the only lab which is equipped with the CryoConsole (Medtronic) and the necessary equipment for cryoablation of cardiac arrhythmias. This technique opens new horizons in the treatment of patients with atrial fibrillation (irregular heart rhythm). Patients with arrhythmias close to the natural heart conduction system who may be at risk of needing pacemaker with conventional radiofrequency ablation can also be treated safely with this new technology.
Intracardiac echocardiography (ICE) is also available at Day hospital's EP lab. This advanced technology provides us with a great advantage in the treatment of complex cardiac arrhythmias.
Tavanir Street, Vali-Asr Avenue, Tehran, Iran
Nikan Hospital - Aghdasieh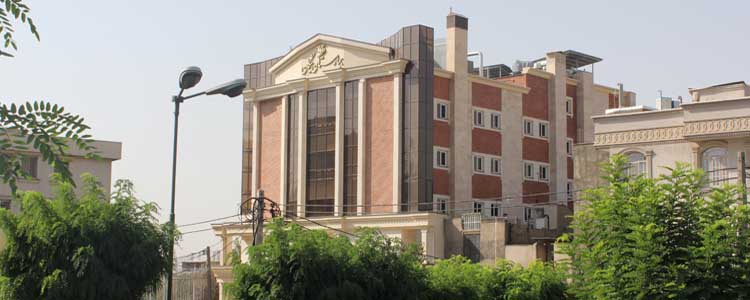 Nikan hospital is a modern and well designed hospital at the north of Tehran. Its EP lab is equipped with Bard LabSystem PRO EP Recording System. This hospital is also equipped with the latest version of CARTO® 3 System.
No.6, 22 Bahman st., Araj enterance , Artesh Hwy., Aghdasieh, Tehran, Iran
بیمارستان نیروی هوایی (بعثت)
این بیمارستان فوق تخصصی بزرگترین بیمارستان نیروهای مسلح محسوب می شود. بخش آنژیوگرافی آن مجهز به دستگاه الکتروفیژیولژی Bard LabSystem PRO EP Recording System است. بیمارستان نیروی هوایی علاوه بر بیمه نیروهای مسلح و اغلب بیمه های تکمیلی با بیمه های خدمات درمانی و تامین اجتماعی نیز قرارداد دارد.
اتوبان افسریه، سه راه تختی، بلوار هجرت، بیمارسان بعثت

Currently only device implantations are possible in this hospital.
43, Keshavarz Blvd, Tehran, Iran